Current Sunday Sermon Series
"Romans: Life in His Name": 2022 Spring Preaching Series.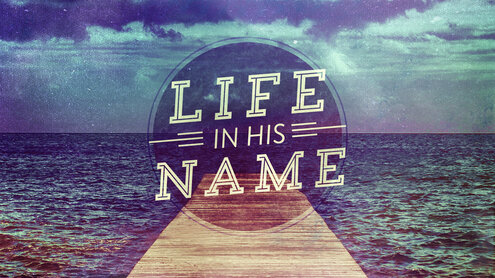 On that road near Damascus, Saul was marvelously and eternally transformed. Although temporarily blinded and all but speechless, during that experience he submitted his life to Christ. Becoming known as the Apostle Paul, he would later explain: "But if Christ is in you, although the body is dead because of sin, the Spirit is life because of righteousness. 11 If the Spirit of him who raised Jesus from the dead dwells in you, he who raised Christ Jesus from the dead will also give life to your mortal bodies through his Spirit who dwells in you." (Rom. 8:10-11). In Romans, Paul explains how belief in Christ brings an entirely different kind and quality of life—a holy life, a righteous life, an eternal life.
Series Outline
1.Romans 1:1-7. "Called to Belong": Sunday April 24th, 2022.
2.Rom. 1:8-10. "The Attitude of a Servant": Sunday May 1st, 2022.
3.Romans 1:11-15. "Harvest": Sunday May 15th, 2022.
4.Rom. 1:16-17. "The Gospel of Jesus Christ": Sun. May 22nd, 2022.
5.Romans 1:18. "When the Truth Speaks": Sunday May 29th, 2022.
6.Romans 1:19-21. "Truth: How do you know when you hear it?": Sunday June 5th, 2022.
7.Romans 1:22-23. "Manifestation of Glory": Sun. June 12th, 2022.
8.Romans 1:24-32. "Blinded Minds": Sunday July 3rd, 2022.
9.Romans 2:1-5. "The Day of Reckoning": Sunday July 10th, 2022.
10. Rom. 2:6-10. "The Great Divide". Sunday July 17th, 2022.
11. Romans 2:11-16. "Law of the Lord" Sunday July 24th, 2022.
12. Romans 2:17-29. "Examining the Heart" Sunday July 31st, 2022.